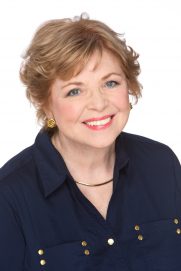 We believe that good news includes the following types of activities:
Blowing the whistle on abuses of power
Protesting and demonstrating against things that are harmful
Experimenting with positive alternatives for all the institutions
Protecting life on earth
Devoting resources to making peace instead of war
Increasing the amount of kindness and generosity in the world
We also believe that it is through the work of courageous individuals and grassroots organizations that the world changes for the better.  We hope that this site will provide inspiration for us to create some good news of our own.  To that end, we provide links to Featured Readers, Featured Charities, Recommended Readings, and petitions to sign.
This website is owned by Janet Maker, Ph.D., a retired professor and author of seven textbooks in the field of College Reading.  One of her areas of expertise is critical reading and thinking, and Janet's Good News is a continuation of her work.  She is highly qualified to distinguish fake news, whether from corporate or alternative sources.